Our Most Popular Eyewear Brands
Browse our huge selection of designer eyewear from some of the world's most renowned fashion houses like Cartier, Face a Face, Boucheron, Versace, Tiffany, Ray Ban and more. We offer a full service optical and carry an extensive portfolio of lenses from world-renowned names like Nikon and Zeiss. Our staff are highly skilled at finding the best frames for your face, and the best lenses for your lifestyle.
Let us help you create your signature look!
Don't forget to protect your eyes from harmful UV rays. Pick up a pair of sunglasses with or without prescription. Have an active lifestyle? Try our sports eye wear or consider contact lenses!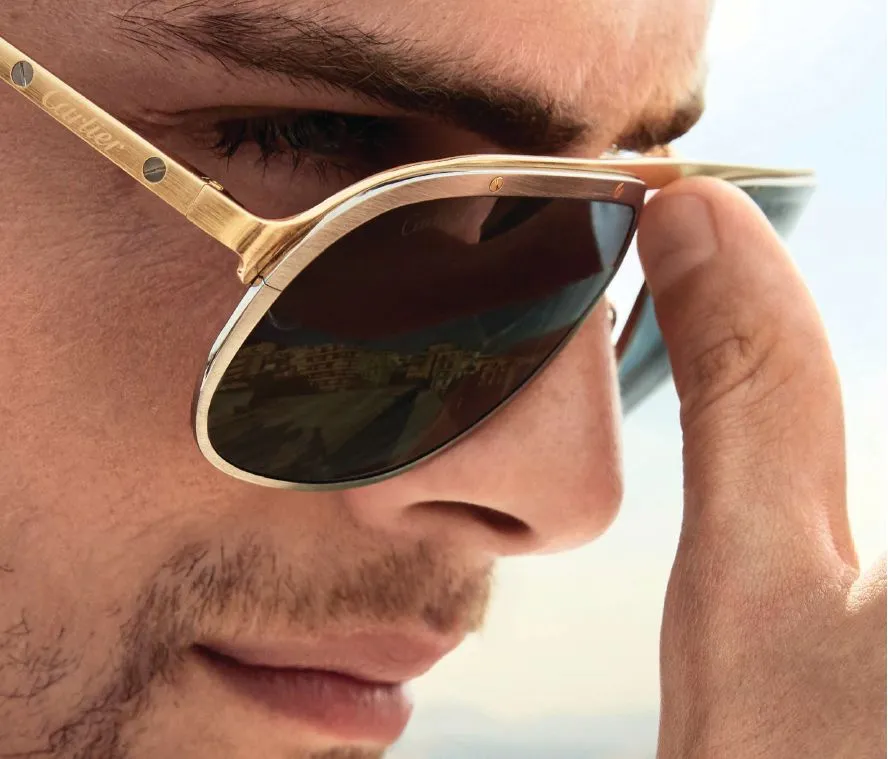 Cartier

Mixing timeless elegance with a modern aesthetic, the Cartier eyewear and sunglasses collections celebrate Cartier's savoir-faire, using premium materials while still honoring the Maison's heritage.

Face a Face

Far from standardized fashion diktats and conformist trends, each collection asserts its artistic temperament, drawing its inspiration from the sources of Modern Art, architecture and contemporary design. FACE A FACE frames are developed within the design studio directed by Pascal Jaulent resembling small subtle pieces of architecture, playing with volumes, shapes, material and textures.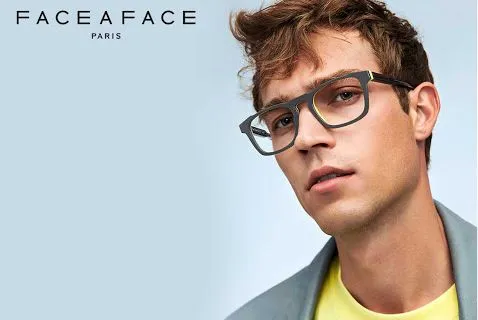 Boucheron

Boucheron's collection of eyewear and sunglasses embodies the Maison's spirit and pays tribute to its codes. Each model showcases the jeweler's sources of inspiration and reveals the know-how of its creations.
Versace

Expertly crafted in Italy, Versace eyewear is bold and daring. Browse the selection of men's luxury sunglasses from a range of styles: from pilot frames to visors, square-framed glasses with Medusa and Barocco accents.
Featuring classic and contemporary shapes, Tiffany eyewear is designed with precise craftsmanship and finished with iconic Tiffany detailing.
---
Discover the complete collection of Ray-Ban sunglasses styles. Choose from a selection of iconic and instantly recognizable frames, including legendary Aviator and Wayfarer styles, as well as edgy new arrivals inspired by the latest trends. Browse our men's sunglasses and women's sunglasses collections to find your perfect style. All of our sunglasses models are available in a wide range of color combinations with a choice of lenses so you can express your unique personality and find a look that's authentically you.
---
Bvlgari

Bvlgari eyewear features the audacious fashion style of classic Rome with a modern twist. Bvlgari glasses protect your eyes from harmful blue light with style and elegance.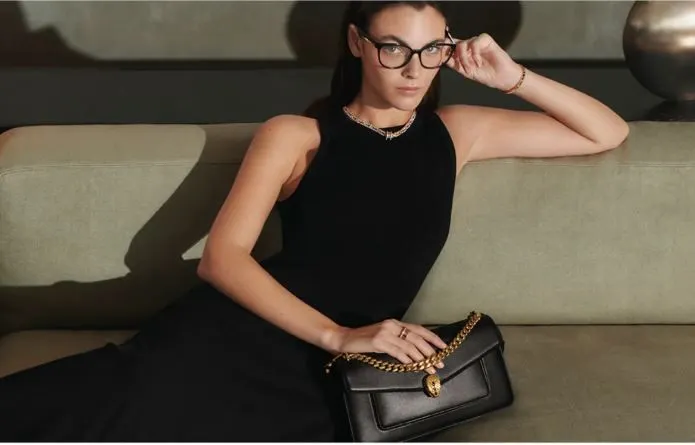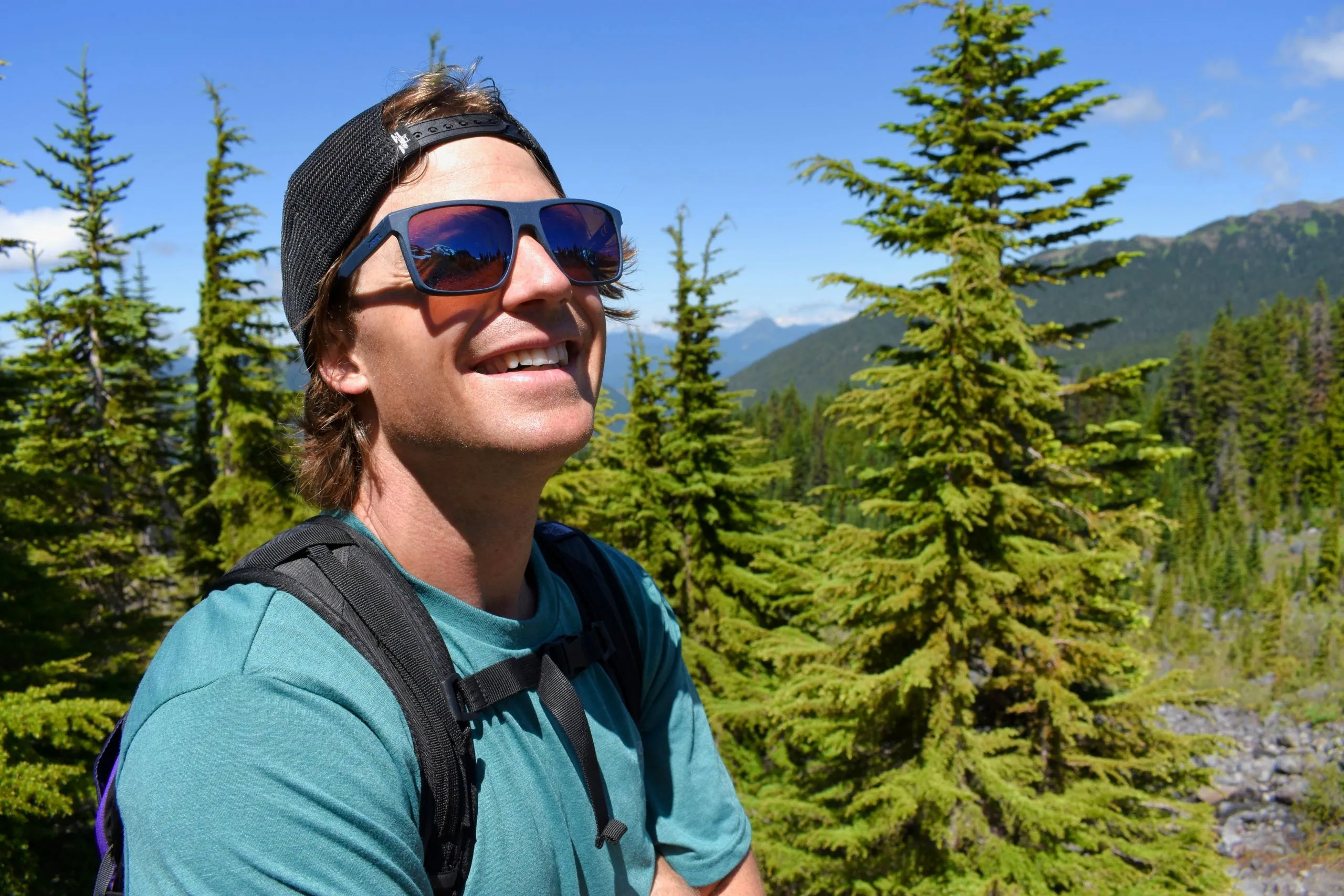 Zeal Optics

Eco Friendly Sunglasses! Explore with More Color, Less Pollution. Shop Zeal Optics Eyewear. Born, bred & based in the Rocky Mountains!
DKNY Eyewear

DKNY glasses are a huge hit amongst celebrities. Not only do stars and popular personalities wear DKNY glasses while shooting but also while relaxing.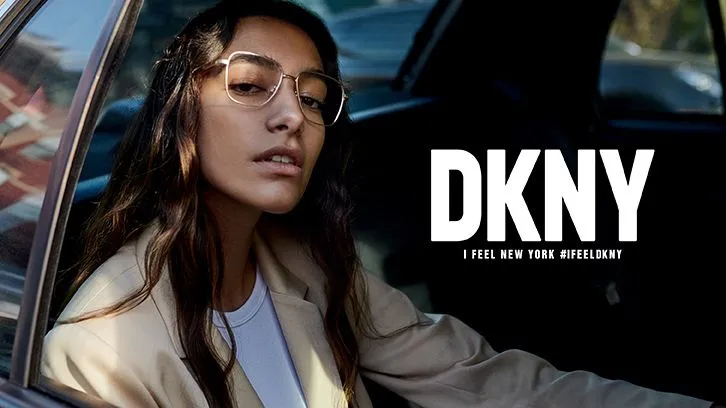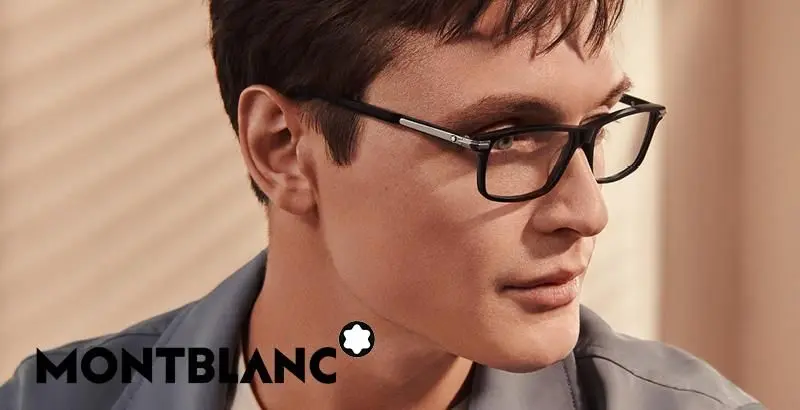 Mont Blanc Eyewear

Add a luxurious touch to your wardrobe with exceptional quality eyeglasses by Mont Blanc. This maker takes refined, European style cues and transforms classic silhouettes into handsome, contemporary profiles.
Polo Ralph Lauren Eyewear

Combine preppy and sporty looks with the latest Polo glasses. Shop for the latest in Polo eyeglasses and sunglasses.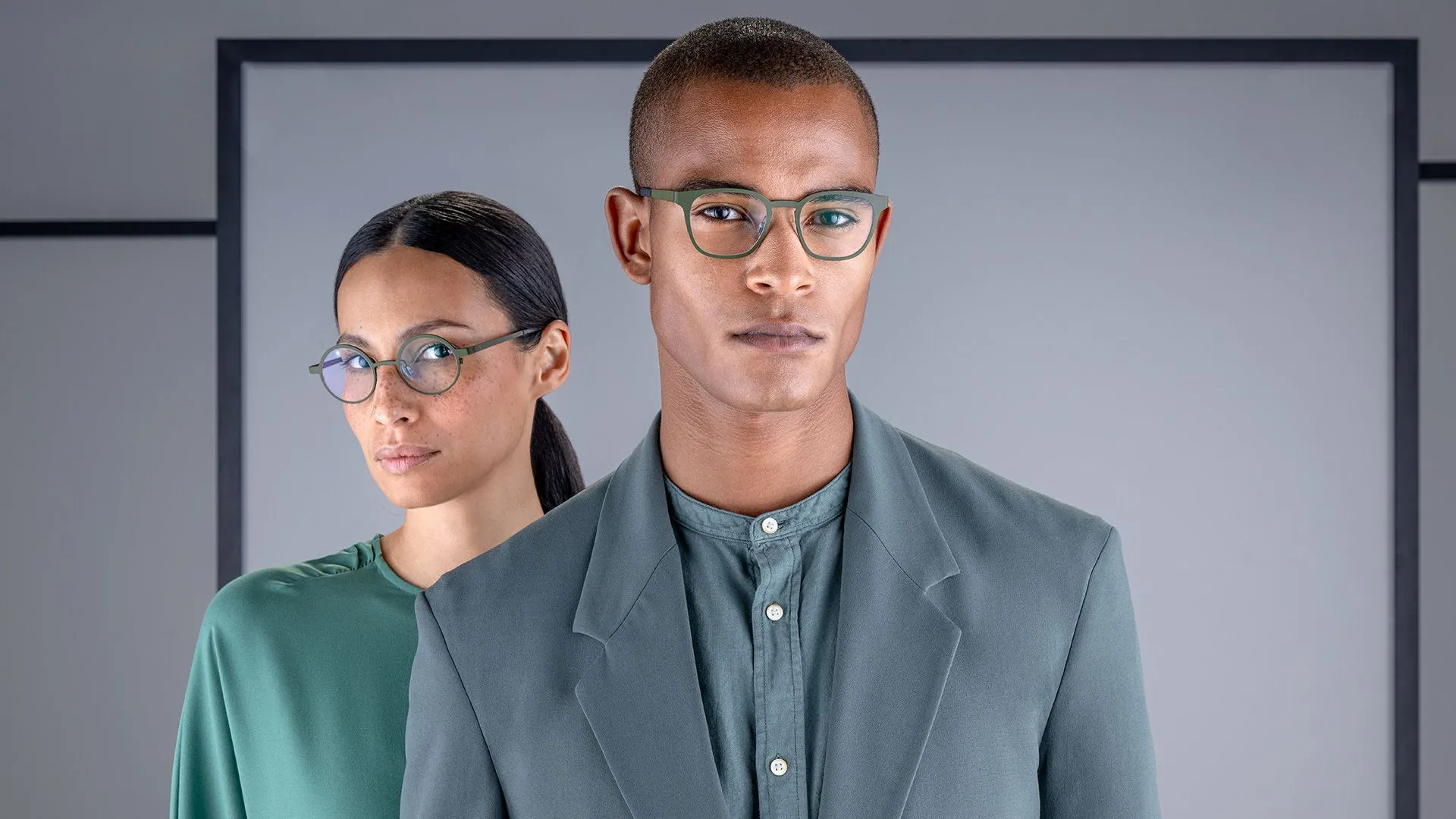 BLACKFIN -Titanium Eyewear

To ensure that these sunglasses aren't sliding off while reeling in the prize, the Costa Blackfin has Hydrolite expanding across the temple, cheekbone, and nose bridge. Coupled with durable yet flexible hinges, these sunglasses ensure a consistently comfortable fit.
Enchroma

Enchroma glasses are designed to improve color vision of people with forms of anomalous trichromacy, which are estimated to comprise four out of five cases of color blindness. The most common types are Protanomaly and Deuteranomaly, which are forms of partial red-green color blindness.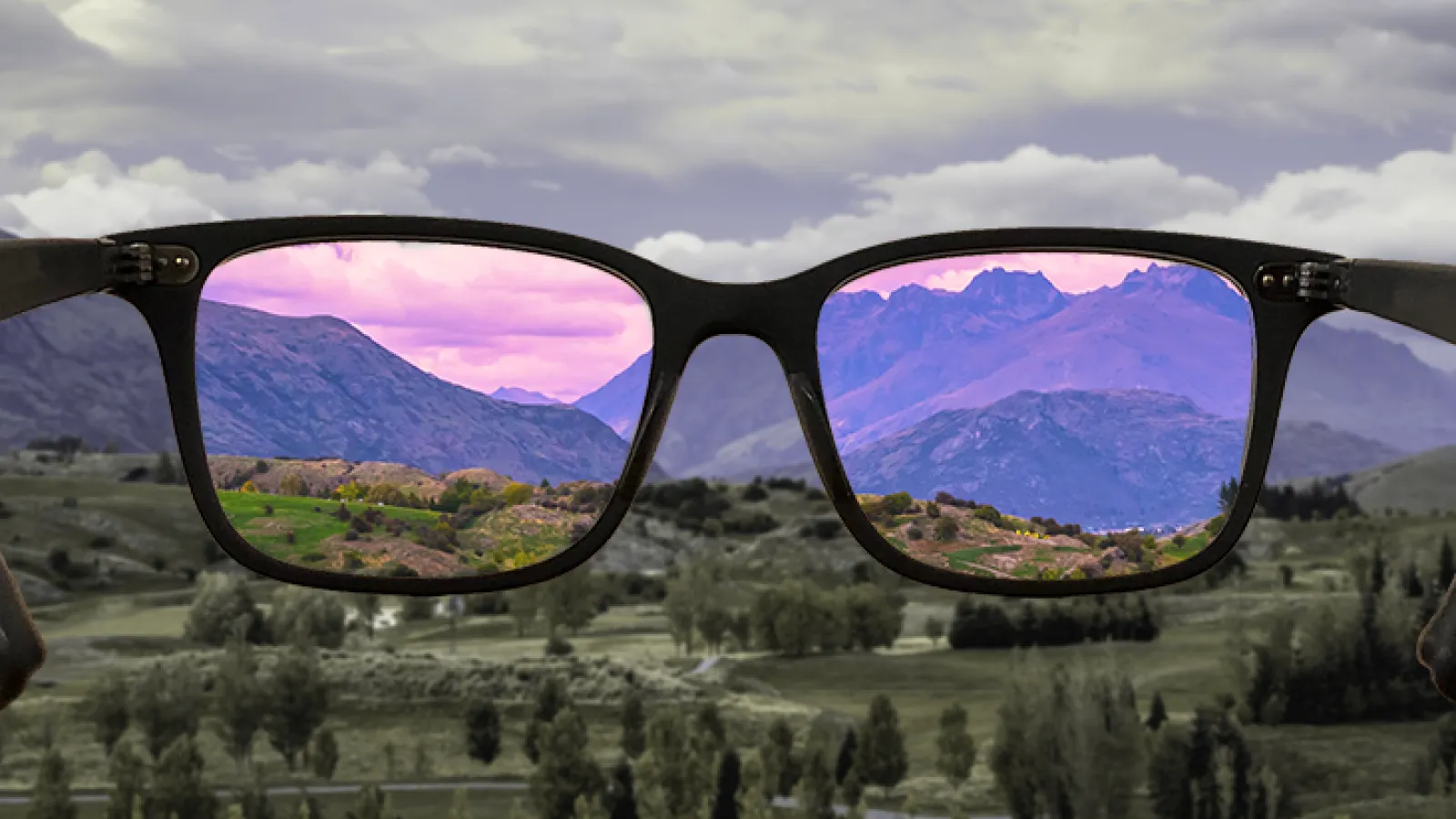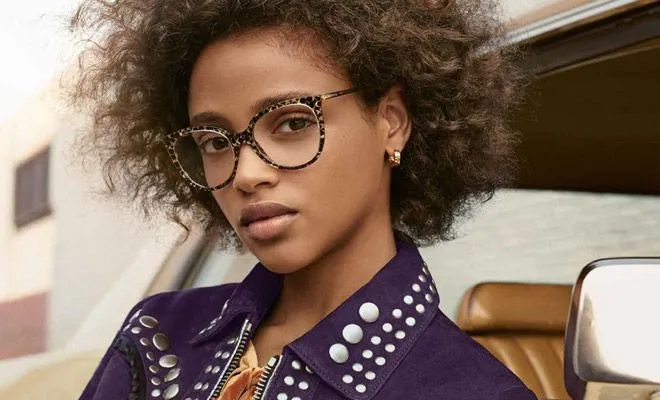 Coach Eyewear

With bold, modern designs that express individuality while referencing a rich fashion heritage, Coach eyeglasses are an approachable luxury. Understated frames in timeless silhouettes offer a refined, subtle elegance.
Silhouette Eyewear

Silhouette glasses combine absolute precision, innovation and incredible attention to detail. From rimless, half-rim and full-rim glasses to sunglasses that provide optimal UV protection.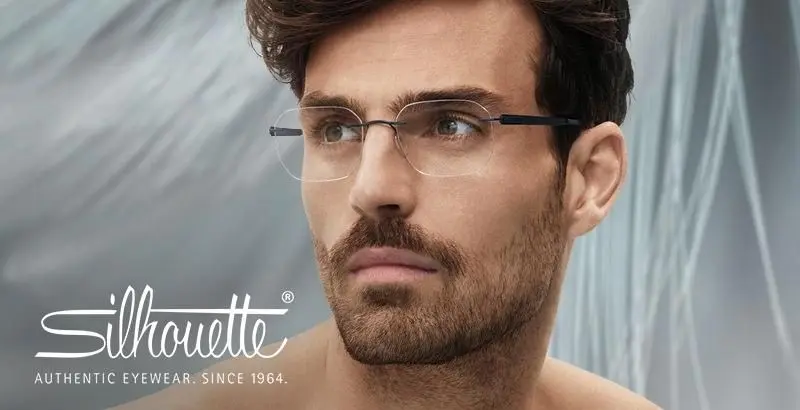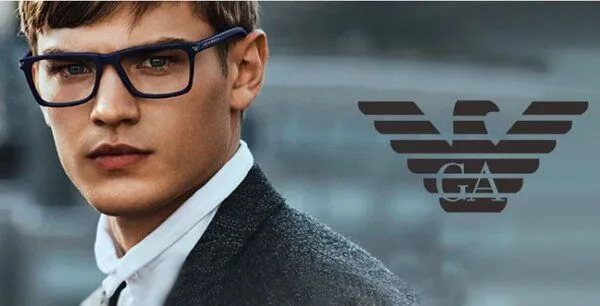 Emporio Armani

Contemporary and minimalist, Emporio Armani eyeglasses are crafted with clean construction and tasteful design for elegant and sophisticated frames revered by trendsetters.
Fendi

Wearing Fendi glasses is a bold fashion statement as they embody daring creativity and artisanal excellence. Fendi sunglasses deliver unparalleled quality and design.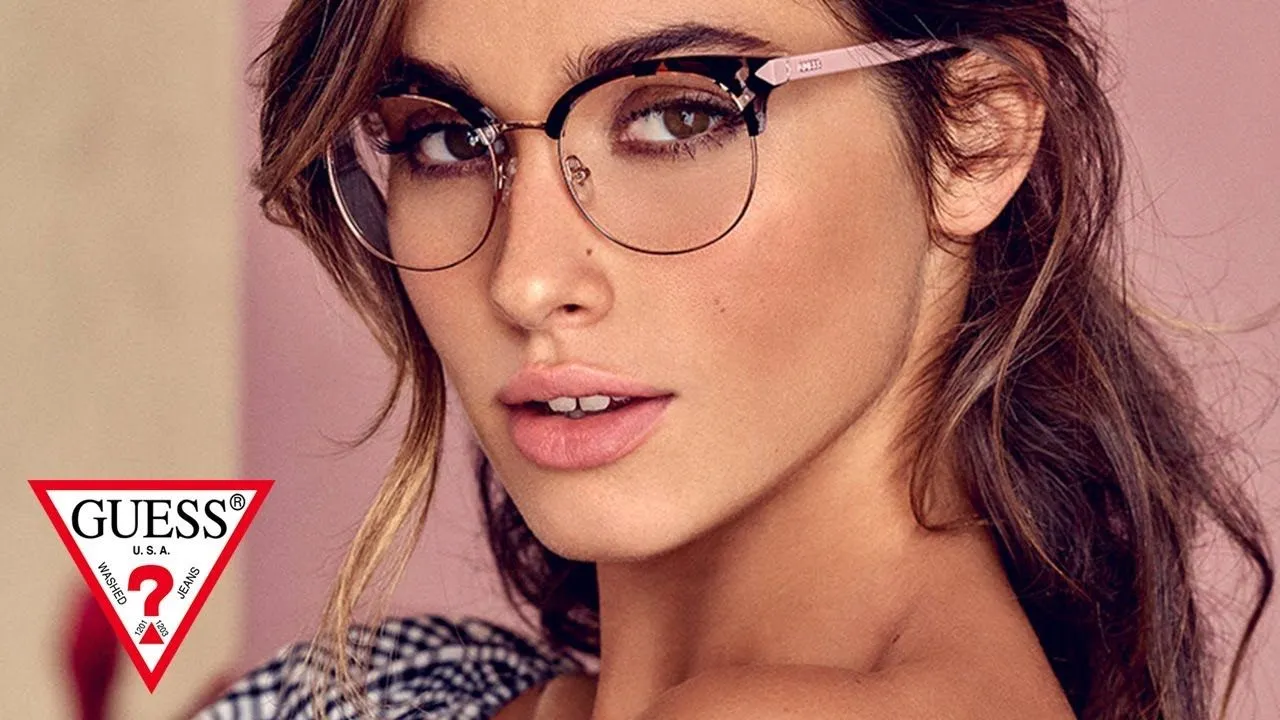 Guess

Bold, fashion-forward designs and sleek, refined styles meet in our collection of GUESS eyeglasses for men and women. The young and adventurous Southern California lifestyle is embodied in this trendy eyewear collection.
Thierry Lasry

THIERRY LASRY sunglasses are based on the concept of « futuristic vintage » fusing vintage inspirations with an updated, modern and avant-gardist touch. The sunglasses are all flat fronted, giving a futuristic twist to retro-inspired shapes.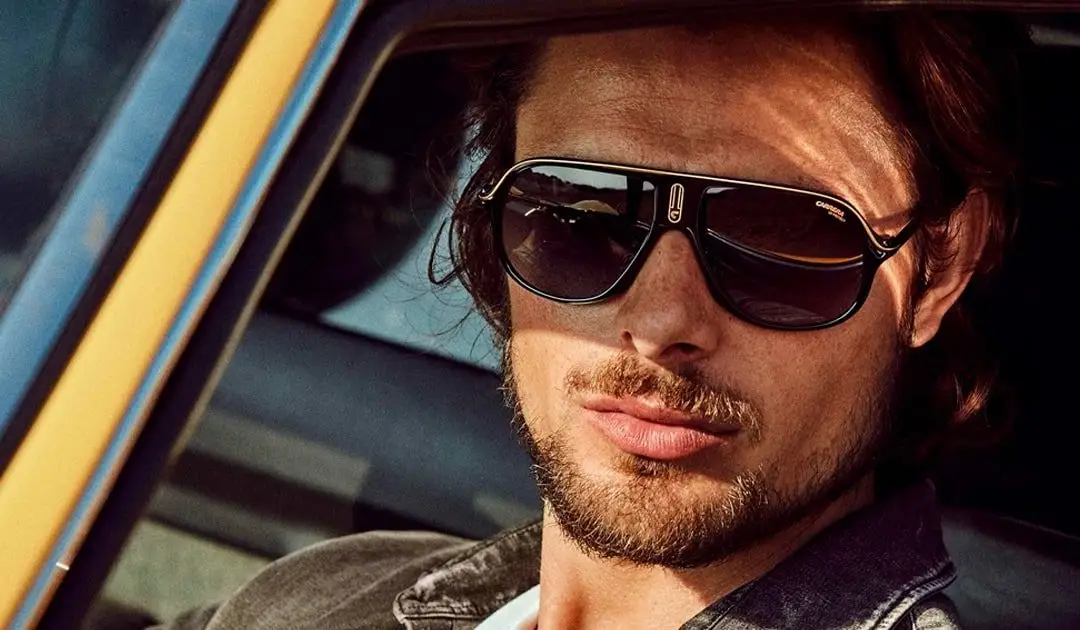 Carrera

Synonymous with pioneering design and outstanding quality- Carrera is a statement brand since 1956 for people who live by their own rules, continuously defying themselves and proudly approaching life standing out from the crowd.
Lacoste

Lacoste eyeglasses are stylish, athletic and have an air of elegance that lives up to its name. A must-have for athletes and sport-enthusiasts, Lacoste eyeglasses are made for people with an active lifestyle. The Lacoste men and women's collections are an array of bold and vibrant frames that offer maximum comfort.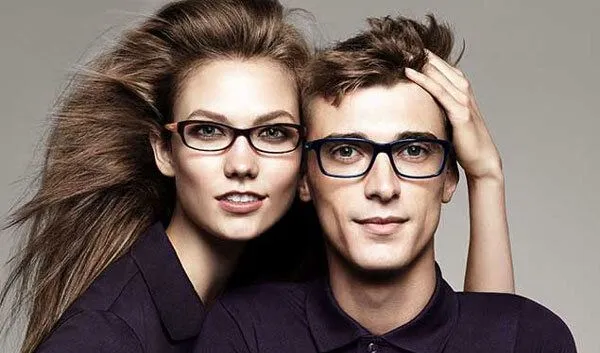 Yves Saint Laurent

Saint Laurent eyeglasses are casually elegant. Subtle accents offer a hint of luxe, while most frames charm without embellishment. Thick-rimmed frames are most often made of lustrous acetate, a sturdy plant-based plastic prized for its rich color saturation.
Hugo Boss

Class, refined elegance, care for detail and high-quality materials characterize the Hugo Boss collections. From styles well-fitting to any situation to non-conventional contrasts, there's a Hugo Boss frame for every taste.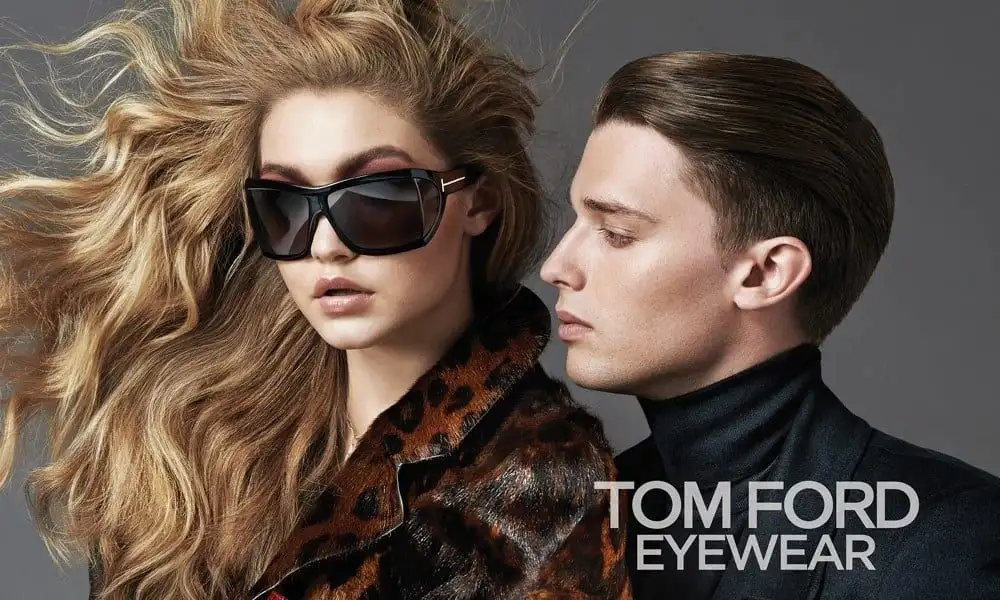 Tom Ford Eyewear

The new TOM FORD eyewear collection focuses on shapes inspired by the 1950s and 1970s, highlighting bold and clean-cut volumes with styles characterized by fine combinations of acetate and metal, making the eyewear unique and instantly recognizable.
Maui Jim

Maui Jim eyewear blocks 100 percent of UV rays from eyes and surrounding skin. Their patented PolarizedPlus2® lens technology is more than just UV protection; these lenses have color-enhancing properties, and offer greater clarity and contrast in a variety of colors ideal for various outdoor activities.
Oakley

Founded on quality and performance innovation, Oakley eyewear is designed to deliver unrivaled vision benefits and all-day comfort for sport and life beyond.
Etnia Barcelona

Independent eyewear brand from Barcelona creating colorful designs with natural acetate and mineral lenses. Art inspires our way to see the world.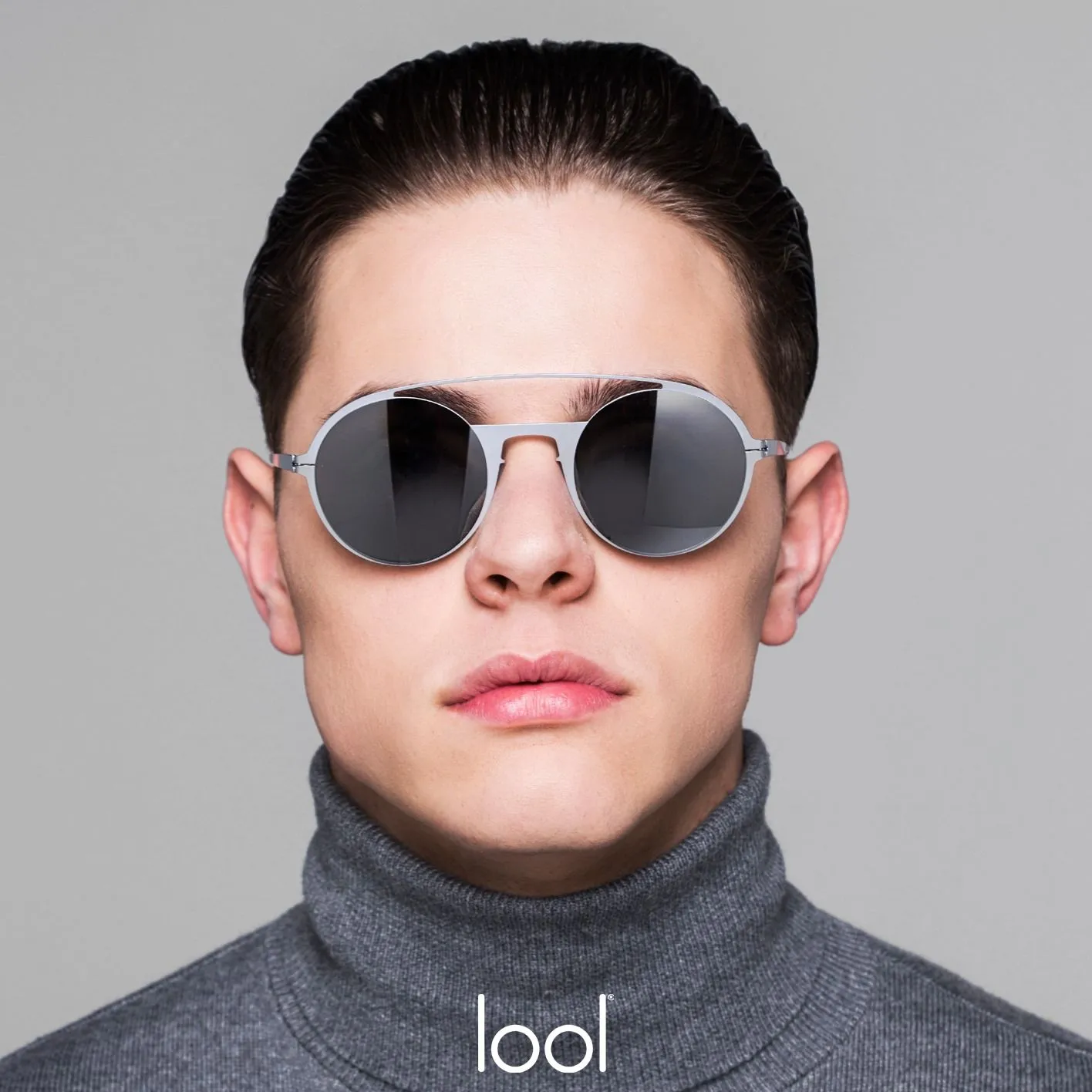 lool

Since its inception, lool has recognized itself as a multidisciplinary design studio where different profiles collaborate with a common goal. Once we meet our goal of creating the best screwless hinge, we focus on designing and producing creative frames that are functional and lightweight.
Jimmy Choo

Our sunglasses collection is designed with refined embellishments to bring glamour to your off-duty capsule and elevate dawn-to-dusk styling. Look to classic square frames, the timeless aviator, and contemporary cat eye lenses adorned with pearls and Swarovski crystals.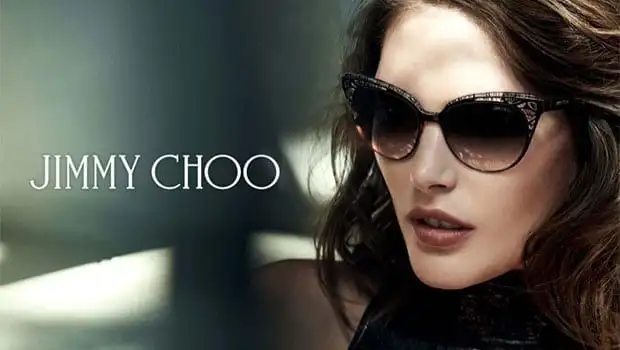 Burberry

The Burberry Foundation is established as an independent charity for general charitable purposes and grant-making.
WOOW

WOOW proudly asserts and displays its values and colours in this vibrant and CRAZY new collection. Just like their new campaign, this booming brand offers a real positivity filter - the WOOW filter - to bring colour to your everyday life in style!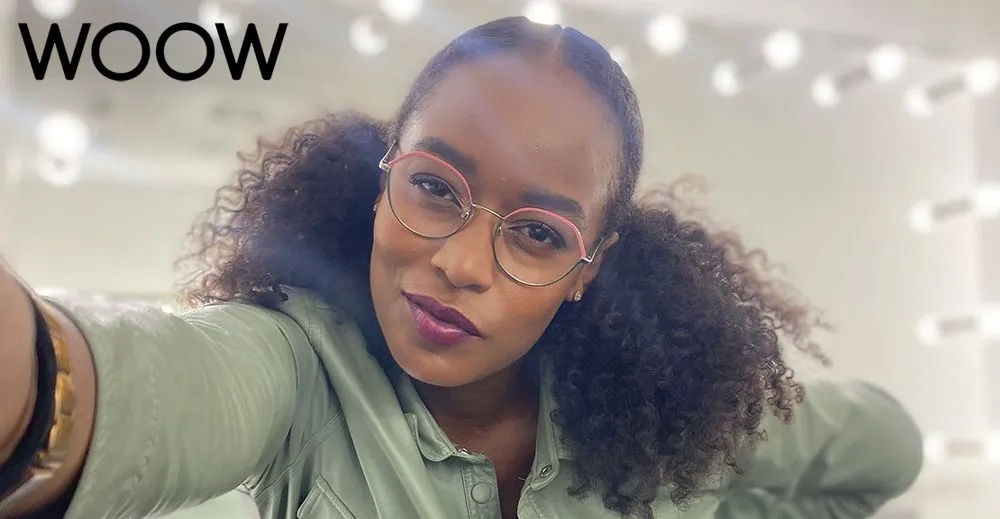 Milo & Me

We believe you should feel free to play, romp, run, jump, and explore the way you want. Even when wearing your glasses! Milo & Me kids eyewear is sturdy, lightweight and super flexible.
Nano Vista Kids

Nano is the best brand in children's and babies indestructible glasses. The Nanovista Optical Collection is manufactured with exclusive and patented SILIFLEX material; this unique thermo-adjustable material is 35% lighter than acetate frames and delivers a long lasting and durable finish.