Optical Services
Eyeglasses

Take a tour through our modern, yet classy dispensary and browse through our wide selection of frames from some of the world's top designers. We are the exclusive and only locally authorized clinic for many Designer favorites like Cartier, Dior, Fendi, Gucci, Face a Face, Thierry Lasry, Versace, Boucheron, Black Fin, Yves Saint Laurent, Tom Ford, and more.
Not all eyes are the same. Our staff are skilled at finding you your perfect frame. Each lens is customized to the parameters your eyes need. We take into consideration your prescription and all your visual needs when fitting you with your eye wear. The staff work closely with the doctor to make sure you receive the highest level of care possible.

Browse our online catalogue here!
.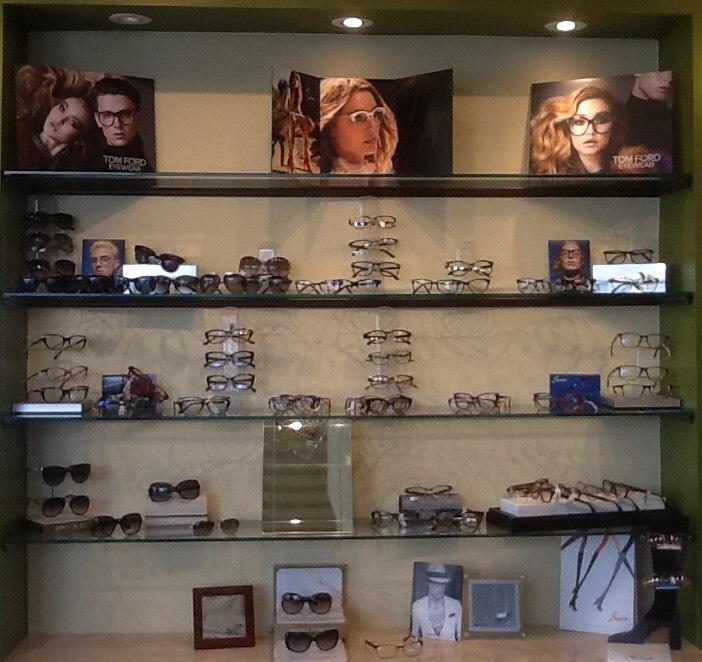 Protect your eyes from harmful UV rays. UV light protection is important in the winter or summer and for young or old. Improve your game with sharper vision even on the brightest day. Come see our beautiful assortment of men's, ladies', and children's sunglasses.
Contact Lenses
Looking for a change in your look? Try contact lenses! Our optometrists can fit contact lenses for astigmatism and can also fit bifocal/multifocal contact lenses so you can continue to see at a distance and at near with clarity. Our staff guide and train patients on proper contact lens care. Feel confident in your new look!

Shop Regal Eye Care Online