Dr. R. Pabla O
D., MSc

Eye Care is essential. We are still open during the lockdown!
After having received her Honour's Bachelor of Science degree from the University of Toronto, Dr Pabla, OD, MSc earned her Optometric Degree from the New England College of Optometry in 2009. Dr Pabla has trained extensively in diverse areas of eye care, including the treatment and management of ocular diseases, emergency eye care, advanced dry eye treatment, pediatrics and vision therapy.
Dr Pabla completed a Master's in Vision Science in 2009 while studying and developing grassroots approaches to pediatric eye care delivery in remote, underserved communities in the US and in developing countries. Techniques developed by Dr Pabla are currently in use in schools and nursery centers in Central America.

Continuing her passion in pediatrics, binocular vision and vision therapy, Dr Pabla completed a post-doctoral residency program in Boston, MA. During this residency, Dr Pabla trained at world class institutions such as the New England Medical Center, Boston Medical Center and the Perkin's School for the Blind. She is currently a member of the Vision Therapy of Canada and trains optometric students interested in vision therapy.
Dr Pabla is actively involved with the Ontario Association of Optometrists (OAO) where she was elected to serve on the Board of Directors. Her involvement with the OAO includes chairing numerous working groups and committees as well as providing mentorship for students interested in the profession. In 2019, Dr Pabla received a Certificate of Appreciation for her contributions to the OAO.

Dr Pabla has also presented research at the American Academy of Optometry and lectured on topics in pediatric eye care at the Ontario Healthy Schools Conference and the Pri-Med Canada conference for family physicians.

Dr Pabla enjoys participating in eye care missions to parts of the world where eye care is scarce or inaccessible. For her volunteer expeditions to Africa, she was given honorary membership to the Woman's Medical Association of Nigeria.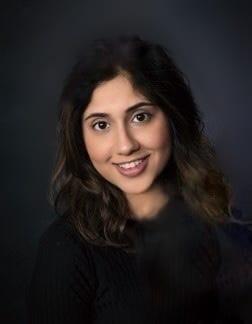 Dr. Nijjar completed her Bachelor of Health Sciences with Honors in 2016 from Western University. She then went on to complete her Doctor of Optometry from New England College of Optometry in Boston, MA. Dr. Nijjar's passion for health care started during her undergraduate studies when she volunteered for various organizations focused on providing medical care, medical resources and rehabilitation to rural communities in Ontario.

Through her externships in Florida, Connecticut and Massachusetts, Dr. Nijjar gained diverse training in eye care including primary care, pediatric eye care and specialty contact lenses. Dr Nijjar is most passionate about treatment and management of ocular diseases, including cataract, macular degeneration, glaucoma and diabetic retinopathy. Having graduated with honours at her clinical sites, Dr. Nijjar looks forward to working with patients of all ages and is enthusiastic about providing exceptional, patient-centered eye care. She is currently a member of the Ontario Association of Optometrists and the Canadian Association of Optometrists.

In her spare time, Dr Nijjar enjoys baking, hiking and spending time with friends and family.




Dr. Grewal is eager to join the Regal Eye Care team and provide comprehensive eye examinations to patients of all ages as well as offering problem specific examinations and treatment of ocular emergencies. Dr. Grewal began her studies at McMaster University where she received her Honours Bachelor of Science. She then studied at the New England College of Optometry earning her Doctorate of Optometry in 2020.

After completing a thorough didactic education, Dr. Grewal excelled in her clinical externships at Vision Institute of Canada, South Boston Community Health Centre, and the Veteran's Affairs Hospital in Providence, RI where she worked alongside clinicians specializing in areas such as pediatrics, ocular disease, contact lenses and more. Each externship provided a unique learning experience and furthered Dr. Grewal's skill set in allowing her to provide the best care to her patients. In addition to primary eye care, Dr. Grewal also provides contact lens fittings, dry eye assessments and management of various ocular diseases. Dr Grewal is a member of the Ontario Association of Optometrists and the Canadian Association of Optometrists.

Outside of the clinical setting, Dr Grewal likes to play sports, paint and explore different cuisines.